Healthcare for patients experiencing homelessness
Our medical group provides care to older adults and other vulnerable individuals who are experiencing homelessness.
What We Do
We serve patients experiencing homelessness through an innovative "street medicine" approach by contracting with Medicare and Medicaid health plans as well as hospitals and health systems.
Meet the Team
Michael Hochman, MD, MPH - Chief Executive Officer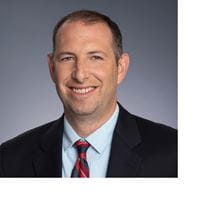 Dr. Hochman is a board certified general internist and an active physician who provides care within the medical group.
Dr. Hochman previously served as the inaugural director of the USC Gehr Family Center for Health Systems Science and Innovation; the Medical Director for Innovation at AltaMed Health Services; and the Senior Health Deputy for LA County Supervisor Mark Ridley-Thomas.
Dr. Hochman attended Harvard Medical School. He completed his residency in Internal Medicine at the Cambridge Health Alliance and was a Robert Wood Johnson Foundation Clinical Scholars Fellow at UCLA. As an instructor, Dr. Hochman has won several clinical teaching awards from Harvard Medical School and LAC+USC Medical Center.
Dr. Hochman has written on health topics for the Boston Globe and other publications, and is the founding editor of the 50 Studies Every Doctor Should Know book series, published by Oxford University Press.
Jessica Solares, MPH - Director of Clinical Operations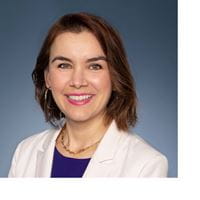 Jessica Solares oversees interdisciplinary teams that provide holistic and empathetic care to individuals experiencing homelessness.
Prior to joining HIA, Jessica served as Director of Health Education and Wellness at AltaMed Health Services, one of the largest and independent federally qualified healthcare centers, where she led a comprehensive team in the delivery of evidence-based and patient-centered programs to improve health through empowerment, education, and support. She also oversaw community outreach via a mobile unit that offered preventative screenings and health education around prevention and management of chronic conditions.
Jessica holds a Master's degree in Public Health from the Yale School of Public Health, is a Master Certified Health Education Specialist and an active member of the American College of Healthcare Executives.
José Luis González, MD - Medical Director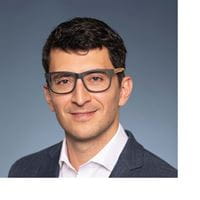 Dr. González is board-certified in both Internal Medicine and Addiction Medicine. He has broad clinical experience, having worked as a primary care physician both at LAC+USC and Keck Hospital of USC's outpatient clinics.
Dr. González served as Associate Director of the LAC+USC Residency Program, where he focused on promoting diversity in medicine. He also served as faculty advisor to the Latino Medical Student Association.
Dr. González attended medical school at Rush University Medical Center in Chicago and completed his residency at LAC+USC Medical Center. He is fluent in both English and Spanish.